Why Women Empowerment?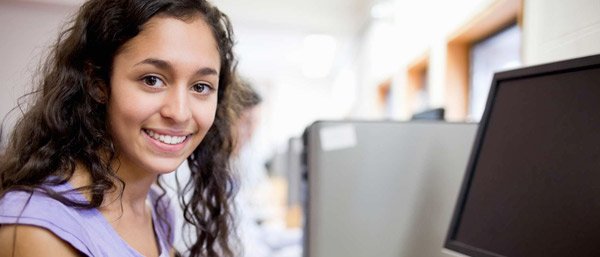 Women Empowerment can be referred to as strengthening the social, economic and educational status of women. It means creating an environment where there is no violence or gender discrimination and where women have equal rights in community, society and workplace.
Today, there is a rape every 29 minutes, a case of molestation every 15 minutes and a dowry death every 4 hours. This is, inhuman for a nation that prides itself for all the dignity it gives to its women as part of its culture and traditions.
Every woman has a right to live , and right to live with dignity and freely express herself! In the present times, various crimes against women are prevalent in India ,including be it domestic violence, cruelty, desertion, or stalking, rape, harassment, extortion or other crimes…Read More
What is FIRE?
womenlawsindia.com is a social initiative of FIRE. Foundation for Institutional Reform & Education (FIRE) is a Not For Profit Company registered under Section 8 of the Companies Act,2013. FIRE's Vision is to spread legal and cyber awareness among all sections of our society, particularly children who are leaders of tomorrow ! FIRE aims to contribute to the social cause of spreading legal awareness and cyber knowledge through capacity building inorder to manifest the dream of Digital India. FIRE has a customised value based training program to meet the awareness needs of every section of our society and state of art workshops, interaction modules and e-learning programs.  The Foundation has empowered , motivated & touched the lives of several people including students, teachers, law enforcement, professionals, corporate groups and NGOs through capacity building programs.Read more about FIRE's initiative at www.firengo.com
Our Mission
Our mission is to educate and empower women through spreading awareness about their legal rights and remedies and to render legal assistance to the women in need .Our aim is to build self esteem in women and to motivate them to protect their rights and lead a respectable and wholesome life.
Why support FIRE?
Lack of Legal and cyber awareness is one of the main hurdles in growth of our society today. Successful education of children & adults as regards their rights and duties gives rise to an awakened society where action & truth prevail over illiteracy and old dogmas that are no more pragmatic in serving our society. Just as Illiteracy breeds ignorance and fear and legal awareness and cyber empowerment brings knowledge and progressive mindset. Legal awareness is essential for all sections of society, women , children and men alike. One's awareness of legal rights and duties leads to a truly civilized society where each one is committed to optimally work in harmony for progress of the nation.Use of technology has become part of our daily lives.With increased dependency on internet, there is also rising cybercrime due to the anonymity linked with cybercrimes. Read More
Message from Founding Director of FIRE
"As a cyberlaw expert, I was once invited at EDCiL , on the occasion of Women's day to speak about crimes against women on the internet and laws that protect women in India . During my interaction with those women I realized the imperativeness to educate our women . I pledged during my speech , that I would reach out to women through a dedicated website to spread legal awareness about theirrights and protection available under Indian laws. I am glad that technology can connect us and this endeavor could uplift, empower and   enrich the lives of so many women. You are welcome to write to me about your problems and queries at mail@firengo.com."
Karnika Seth
Cyberlaw expert & Founding Director , FIRE
Latest News
Founding Director of FIRE, Karnika Seth, a renowned Cyberlaw expert was awarded the Digital Empowerment Award for the Year 2015 for authoring the Guidebook titled Protection of Children on the Internet.
Programs for women empowerment
Womenrights In Nutshell
(WIN)
In present times we often read about Gender equality and equal pay for equal work , yet how many of us see this has manifested in both letter & spirit in our society. We are still grappling with issues of sexual discrimination, sexual harassment, dowry , rape& molestation! Several Laws exist on paper yet how many women know which laws exist to protect them , and are equipped with basic knowledge to require to enforce their rights. This Program is designed to provide women with basic knowledge as to their fundamental and other… Read More
Cyber Law Empowerment Academic Resource
(CLEAR)
This program was launched in 2015. The aim of this program is to impart cyber law skills to people, particularly teachers and children who often donot understand the threats children face online & best practices to adopt cyber safety! It is a long term strategic cyber empowerment program that will create an empowered society through awareness & transformative learning practices!! It enables integrated community development, and lays emphasis on building safe surfing practices & leadership through education…. Read More
Children and Netiquette (CAN)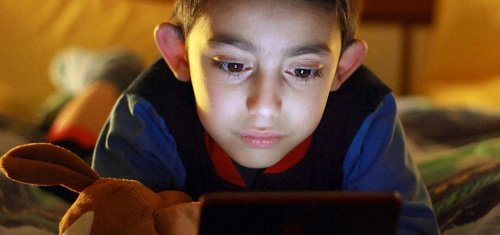 This program is designed for imparting cyberawareness , particularly to Parents and Children on do's and don't's of Internet and safe surfing practices. It discusses social media laws, Information Technology Act and other laws that criminalise certain acts in Cyberspace.It is based on two prongs, one, what acts are treated as offences in online space and two, how we can safeguard kids from becoming victims of online threats directed at them by cyber criminals. While CLEAR Program focuses on other areas such as e-contracting… Read More
Learning Innovatively Valuable Education (LIVE)
This program imparts basic life skills to young children and adults. We truly believe that a successful Life can be lead only when one is true to one's self and that can happen only through realising one's true self and following ethical principles in one's life. LIVE focuses on these core basic life skills such as Emotional intelligence, managing stress, introspection, ethical values, sex education to children, importance of extracurricular activities and true consciousness, duty towards our environment, coworkers and society.  Read More
Quotes on Women Empowerment
A woman has to live her life, or live to repent not having lived it.

D.H. Lawrence, Lady Chatterley's Lover

How wrong is it for a woman to expect the man to build the world she wants, rather than to create it herself?

Anaïs Nin

In politics, If you want anything said, ask a man. If you want anything done, ask a woman.

Margaret Thatcher

I am no bird; and no net ensnares me: I am a free human being with an independent will.

Charlotte Brontë, Jane Eyre

Above all, be the heroine of your life, not the victim.

Nora Ephron

You educate a man; you educate a man. You educate a woman; you educate a generation.

Brigham Young